Entertainment
Saturday, 27 August 2016 09:50
Vietnam`s top entertainer-singer Dam Vinh Hung will perform at The O2 Greenwich in London on Sunday.
Wednesday, 24 August 2016 10:00
The grand finale of Miss Vietnam 2016 is slated for Phu Tho Sporting Event Hall in Ho Chi Minh City on August 28, with the competition of 30 outstanding contestants.
Wednesday, 24 August 2016 09:58
Television stations and channels are investing money and human resources to produce more shows on YouTube, with most of them targeting young Vietnamese viewers.
Monday, 22 August 2016 10:17
More than 200 photos, documents and objects, many of them featuring the period when Vietnamese revolutionary leader Nguyễn Ái Quốc, later President Hồ Chí Minh, worked in France (1911-41) are on display in downtown Hanoi.
Monday, 22 August 2016 09:36
Numerous Vietnamese and international designers will gather at the Vietnam International Fashion Week, to be held in Hanoi for the first time from November 1-6.
Wednesday, 17 August 2016 12:03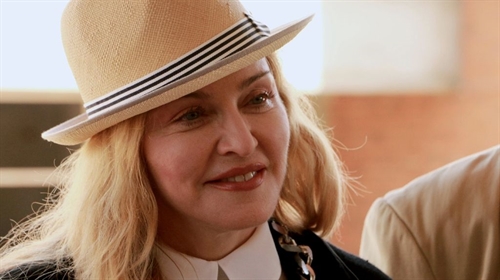 Pop singer Madonna celebrated her 58th birthday Tuesday strolling and dancing in Cuba, the latest US star to visit the island since it restored ties with Washington last year.
Friday, 12 August 2016 10:58
Jeannie Mai, a Vietnamese-American TV host, left a deep impression on young audiences at a meeting last week at the American Center in HCMC where she shared her thoughts on life, career and ways to success.
Wednesday, 10 August 2016 14:31
Vietnamese fashion designer Vo Viet Chung will introduce 25 designs in his latest collection, Vuong Trieu (Royal), to the Haute With Heart Fashion Show that takes place at Hilton San Diego Bayfront this Saturday.
Wednesday, 03 August 2016 11:00
Fashion designer Dang Thi Minh Hanh has been selected for the ASEAN Selections 2016 Award in Thailand which preserves and promote folk arts and trades.
Friday, 22 July 2016 10:40
One of the most anticipated Electronic Dance Music (EDM) festivals of the summer will be held on July 23 at Ha Noi Creative City, the arts and entertainment complex located at 1 Luong Yen Street, Hai Ba Trung District.
Page 7 of 7